We Are Still Here FOR YOU
We have implemented new protocols designed to keep our patients, our staff and our physicians safe in the process of caring for you. These guidelines have been designed under the guidance of the CDC and the American Academy of Ophthalmology
New measures for your appointment at Canton Ophthalmology:
All patients will be expected to wear a mask during their entire visit at COA.

Temperatures will be taken upon arrival in our building.

No guests will be permitted to accompany patients, unless the patient needs assistance.

We will expedite your visit by calling you several days prior to your appointment for updated insurance information, address, medications and a brief history.

Enhanced cleaning methods to meet CDC requirements for disinfection of our entire office daily and between patients.

We have reduced the number of patients per day to promote social distancing. You may be called to change your appointment to a different time or day.
We regret any inconvenience caused by these new protective measures, but our primary goal is the health and safety of all who enter our office.
Contact lens patients can order their contacts by clicking here or CONTACT LENSES in the menu above. Your contact lens Rx can be found on your current box of contacts. Rx will be verified/approved by one of our doctors and shipped directly to you. Payment will be required at the time of order. Please read this article from the AOA about contact lens wear during COVID-19. 
Thank you for choosing Canton Ophthalmology Associates for your eye care.
---
Canton Ophthalmology – Excellence in Eye Care
We are proud to offer advanced eye care with a personal touch. Our team of eye specialists provide exceptional care that is up-to-date and down-to-earth. Some of our services include:
About Canton Ophthalmology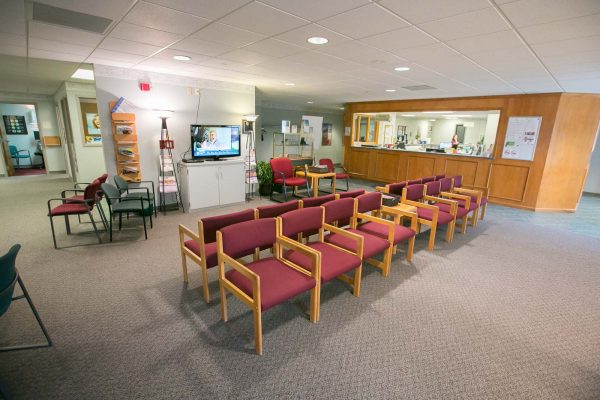 A Professional Environment Focused On You
From your initial consultation through diagnosis, treatment, and follow-up, our attention is focused only on you – because our greatest satisfaction comes from improving your vision, appearance, and ultimately your quality of life.
You'll never feel like "just another patient," because we don't you treat you that way. Everyone here goes out of their way to answer all your questions – from the optical to the medical to the surgical to the financial.
You'll walk away well cared for and more importantly, well-informed. It's the kind of service we'd want for ourselves and our families as healthcare professionals. It's the kind of care you deserve.
Whether this is your first time at the eye doctor or you're interested in cosmetic surgery, our wonderful staff is here to create the best experience.
Overall my vision is so much better and people think I look younger. Dr. Zucker treated me very well – great doctor. Everyone at COA treated me with kindness – great staff.
At first, I would have to do a double take in the mirror because it really changed my eyes' appearance. I'm really happy with how it turned out. My eyes don't look or feel so heavy and tired anymore. I even feel like I'm seeing better.

Dr. Zucker was very professional and courteous. He took his time with me and the staff was professional and caring.
It is a feeling that can't be put into words to be able to wake up and see clearly without glasses or contacts. Dr. Congeni treated me well and answered all questions.
I was kind of nervous but I was prepared for what was going to happen. The procedure went really well and afterward, I was surprised I could see as well as I could.

I don't have to worry about glasses or contacts anymore Dr. Barchiesi was great and the staff was very nice and helpful.
Being a physician, my vision is very important to me. That's why I chose LASIK, and I couldn't be happier with the results. It's truly a joy to be able to read my bedroom clock without glasses!
Before having eyelid surgery, I had itchy, burning eyes because my eyelids rested on my lashes. Now I can wear mascara and see better! After 15 years of living in misery, I feel like a new person!
EyeCare Excellence
Since 1966