Optical
Our opticians are trained to help you select the proper frame or the best style and brand of glasses for your lifestyle.
A Message From Our Doctors
We provide optical services right here in the COA office. As long as you are in our care, we want to be confident with your eyewear choice. With years of extensive and professional expertise in the eye care industry Canton Ophthalmology continues to strive to earn the trust of its patients and the community.
Our opticians are trained to help you select the proper frame for your prescription, as well as help you select the best style and brand of glasses for your lifestyle. We offer the finest state-of-the-art lenses and coatings available.
In our contact lens department, we fit most brands and lens types to achieve your perfect fit. Specific measurements for contact lenses will be taken during your exam.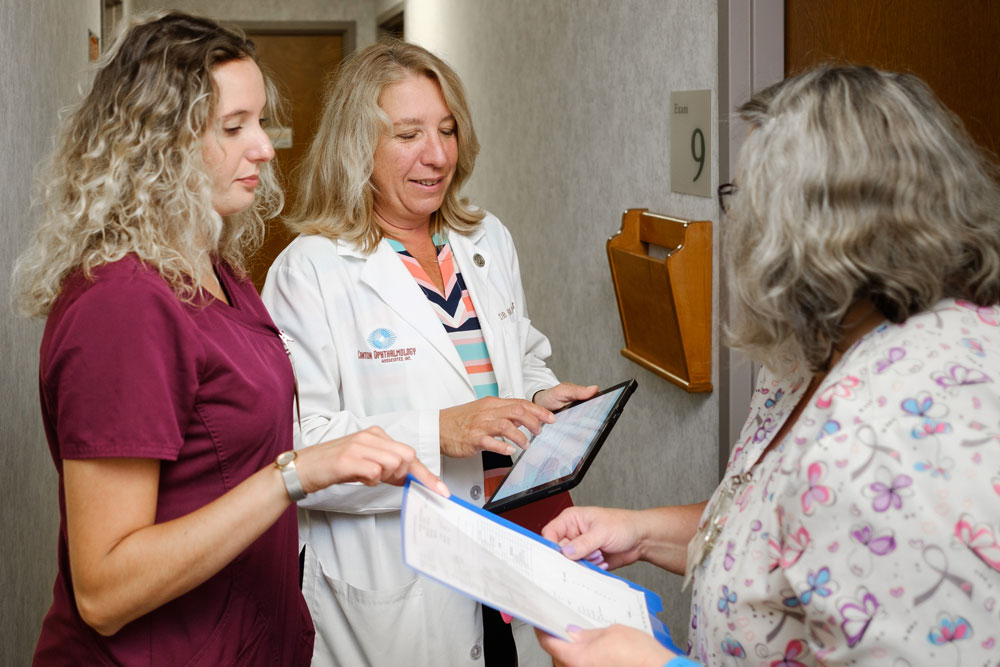 You can be sure that you will love your new eyewear.
We guarantee your complete satisfaction.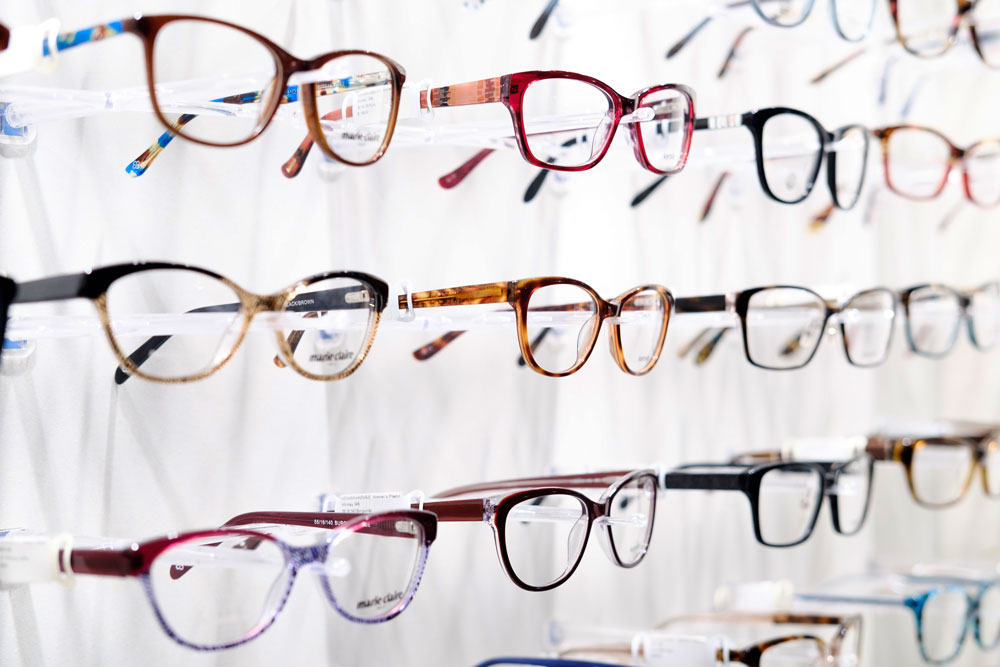 Visit Our In-Office Optical Boutique
Get Your Perfect Frames
Our on-site dispensary means you can treat your eyes to everything they need in one convenient office. We have over 800 eyeglass frames to choose from. We also have a wide selection of sports, work, sunglasses and children's glasses. Our on-staff opticians can help you pick the perfect frames.   All patients receive two copies of their glasses prescription, one for regular glasses and one for sunglasses.  We recommend anti-reflective coatings for ALL patients as we believe it provides for the best vision and superior eyewear.
COA Optical has a "Price Protection Guarantee" with all glasses made at COA.  We not only match prices on EQUAL product, we will give you a 10% cash back on the difference.
10 Reasons to Purchase Your Eyewear at Canton Ophthalmology
1. 100% Satisfaction Guaranteed – 90-day satisfaction guarantee with every purchase-that is a full 60 days longer than anyone in the industry.
2. Price Guarantee – This means you will always pay the lowest price for your eyewear.
3. Package Eyewear – Complete eyewear packages starting at $89.
4. Experience and Service – Our Opticians are licensed professionals with many years of experience in the optical field. They have extensive training and will recommend the latest lens technology and frame styles, for your prescription, at prices for all budgets.
5. Best Selection – Over 500 frames including today's top designers including Versace, Polo, Ted Baker, Prada, Vogue, Dana Buchman, Jhane Barnes, and Ray Ban.
6. Quality Craftsmanship – Your eyewear is custom made in a state of the art IA. There is a " double check" quality system that assures your prescription is accurate every time.
7. Advanced Technology – Digital Lenses, Anti Reflective Crizal treatments, Varilux Progressive lenses, Transition lenses, Ultrathin Hi-Index lenses, Polarized lenses, and Computer lenses.
8. Specialty Eyewear – Children's Eyewear, sport's goggles, swim goggles, golf eyewear, tennis eyewear, fishing eyewear, eyewear for every need.
9. Lost Eyewear Protection – Protect your eyewear against loss by purchasing our extended protection warranty.
10. Free Cleaning and Adjustments – For the life of your Eyewear.
Canton Ophthalmology operates on a "patient-first" philosophy, solid credentials and advanced skills in everything from vision correction to facial cosmetic surgery.